How to Find and Select Great Free Photos for Your Presentation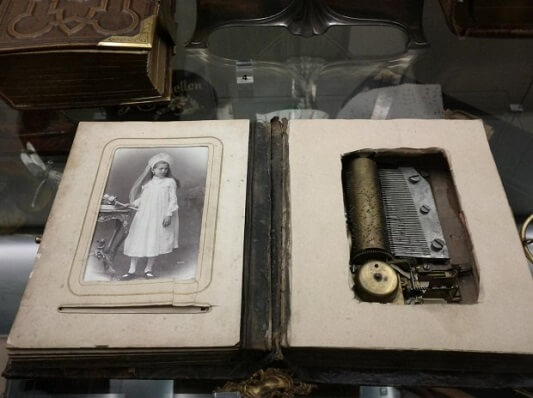 Photos add emphasis and excitement to your presentations. When put in context with your word messages, they underline key points and deliver them with emotional punches.
When looking through the many sources of copyright-free photo sites available on the Internet, it is important not to get carried away with quantity and neglect quality.
Select only photos and images and graphic illustrations at are clear and in-focus and use them in sizes that are appropriate for sufficient emphasis to set off your words.
Make sure that the images are relevant to your presentation and in context to your content.
You will find many compilations of "free" photo sites when you conduct Internet searches. However, always remember that the onus is on you to be sure that you are using the photo in keeping with the site's terms of usage. In each case, take a minute to read about the terms and be sure that your intended use complies with their intent.
To get you started, here are 17 sources for free images that can enhance your presentations.
This is a great place to start because it searches several free image sites simultaneously. For example, it includes Flickr, Pixabay, and Open Clip Art Library. When you use sites that search other sites, provided you have a clear description of what you are looking for, you can often save time and effort.
With more than 580,000 free photos, vectors and art illustrations to select from, this is an amazing site. You can use their images and videos anywhere, including in commercial applications. No attribution is required and you can download, distribute, and modify them at will. You can also use them on social media platforms.
Editors on this site hand-pick photos from other free photo sites including Creative Commons. They bring on 20 new shots a day and also offer videos and a good stock of black and white photos.
This site offers two levels of service. There is a free version through which you will be emailed a new batch of photos every month. You can also pay for a premium-only package that also comes once a month, but has more exclusive photos that are not on the free site.
These are completely free photos that you can use for personal as well as commercial projects. You can use them in your designs and presentations, on your website and even print them on t-shirts. You don't have to credit the source, but if you do, it is appreciated.
Newspaper photo files were always kept in a library that was referred to as the "morgue," hence the name. It does not mean these are photos of dead bodies. This is one of the easiest to use and well-stocked of all the photo banks. It is free of all unnecessary blocks, including registration. If you are in a hurry to this site and select from the "free photos" category. It has an excellent search tool as well.
This site is all about sharing. How can you not love a site that promises: "The content we provide is royalty free"? No need for annoying links and no limits to the amount of free media you can use." This may not be the largest of the free photo sites, but it is one of the most interesting with some amazing images that could enliven your presentation.
The photos on this site have good resolutions and there is a wide assortment of people and animals as well as some absorbing abstracts.
What makes this site distinctive is the range of background shots it offers as well as intriguing illustrations. You will also find the usual collections of pretty scenes and pretty people.
This is a great site offering a rather amazing and highly-original series of background photos as well as the usual stock categories.
There are some good stock photos in this site that started in 1998.
New photos available daily on this week-stocked free site.
This is a very sharing site with no significant restrictions. You don't even have to register. It's what free is all about.
Looking for something really unique and still free? This is a great site to find the unusual image that will bring a response to your presentation. All photos are offered free with a "do whatever you want" invitation.
Select the "Advance Search" option on this site and plug in "Photos." Use only the images that are from the Creative Commons site that are copywriter free.
This site offers a database of 30,522,823 freely useable media files to which anyone can contribute. However, you should read the "reuse guide" on the site to ensure that if you are reusing a photo, for example, that there is not some kind of restriction attacked. Sometimes you can use it free, but you must attribute it to the photographer, for example.
Digital Public Library of America (dp.la)
This is an amazing site if you are searching in particular for historical images and illustrations for presentations on fine arts. It gives you access to all public domain digital content.