Top 10 Emerging Presentation Design Trends to Watch in 2021 and Beyond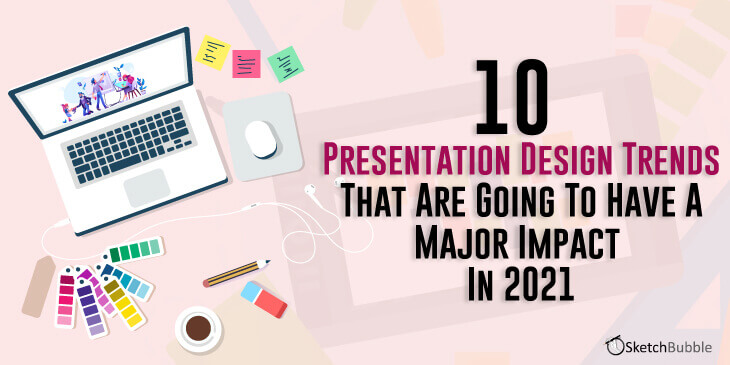 The abrupt outbreak of Covid-19 in the year 2020 has changed the world on the spur of the moment. The shifting of work from the office to home, growing propensity for online conferences and virtual presentations, and the higher inclination towards going digital have compelled businesses to adjust to the new norms to stay current and relevant. Amidst new challenges, unpredictability of this crisis, and waiting for the Covid-19 vaccine, the graphic design trends are likely to take a roller-coaster ride in the new decade.
As people are drifting towards soothing and calm designs, the graphic trends will shift from bolder and bigger to muted and quieter color tones. Inspired by futuristic tech and sci-fi, the graphic design trends in 2021 will put people's experience first and will be wholly based on the motto "the simpler, the better."
What more 2021 has in its store for graphic design? Read on and brace yourself with this heads-up on the emerging trends!
1. Muted Color Palette will Probably Take Over Bold and Vibrant Colors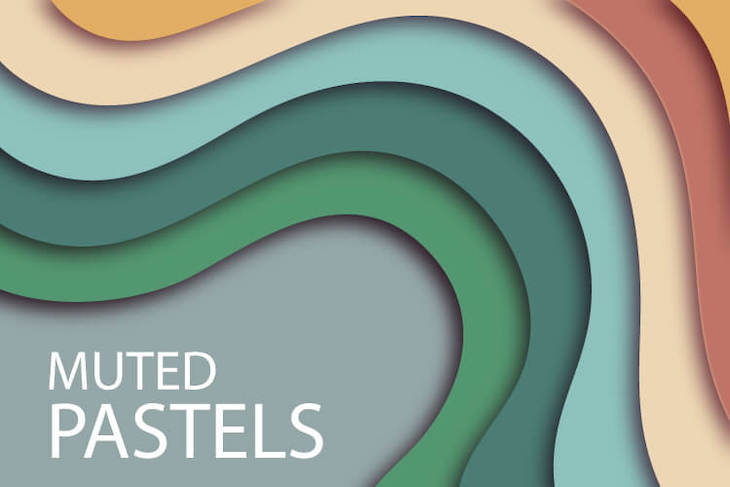 Colors have the power to directly influence the soul. Needless to say, vivid and bright colors get more pull. Nevertheless, muted colors hold a world of incredible beauty. After witnessing the turmoil and agitation in 2020, a shift towards understated and relaxed muted color tones is evident in 2021. However, the vibrant and bold colors will not vanish completely.
Some of the good reasons for increasing focus towards muted color palette are:
These colors are more comforting, consoling, and soothing.
They provide a more organic, authentic, and natural feel.
These reassuring tones make viewers feel nostalgic and reflect positive vibes.
The muted colors perfectly blend with both light and dark font text.
Because of all these reasons, it would not be astonishing to see many health and wellness brands resorting and falling back on these low-saturated, subtle color palettes in years to come.
2. Flat Icons and Illustrations will Come Back in a Big Way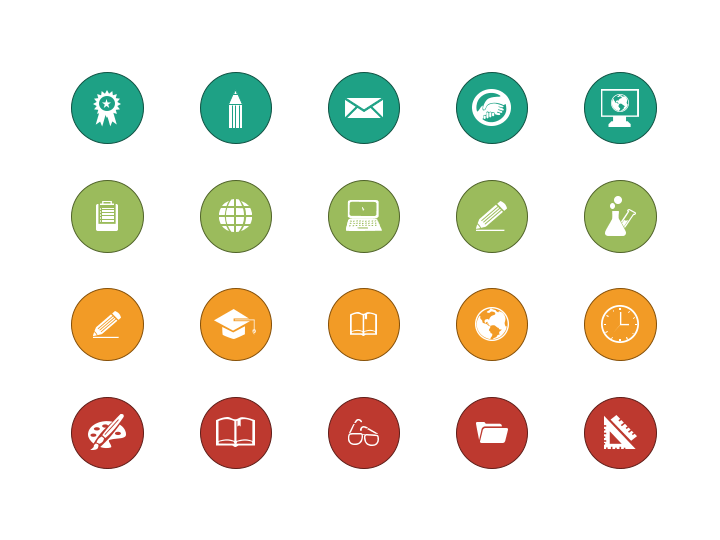 Icons and illustrations are not new; they are in vogue for quite a while. In 2021, they will come back with a bang to make your simple visual stories more engaging and appealing. Flat designs feature a unique visual perception, effective legibility on various screens, a clear visual hierarchy, and quick support for intuitive navigation in mobile and web interfaces. These designs make your presentations, blog posts, and social media posts more contextual and open new perspectives in the sphere of user-centric design solutions. Owing to all these features, the popularity of flat icons and illustrations is expected to remain undiminishing in 2021 and beyond.
3. Simple Data Visualization will Gain a Huge Traction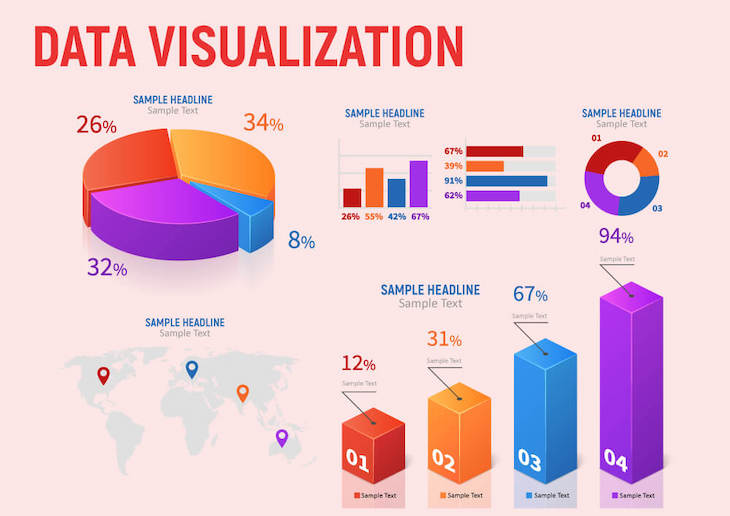 With trillions of data being generated daily, industry experts and big brands look forward to staying ahead of their competitors and tap into new opportunities by representing this data in a meaningful and easy-to-digest manner. Here, graphic design will be a game-changer and influence the future of data visualization to a great extent in the upcoming time. Statistical infographics enriched with icons, pictograms, and charts will help businesses visualize large chunks of complicated data into a comprehensible format.
4. Social Media Slide Decks will be the Next Big Thing
Social media channels, such as Facebook, Twitter, and Instagram, have changed the way people communicate with each other and with brands. A powerful communication strategy is all about combining the right message with a great design. Graphic designers acknowledge this fact and are constantly looking out for ways to help marketers leverage these channels and connect with their existing and potential customers in a meaningful way. One such trend we will likely see in 2021 is social media slide decks.
A slide deck is a miniature form of the infographic made specifically for social media. Contrary to a single image post in which you can't reveal much information, social media slide decks are more versatile and allow brands to share longer messages in a visually impressive manner in one post. These decks work wonders on LinkedIn and Instagram; however, you can also use them on other platforms but the outcome won't be as smooth.
5. Geometric Shapes will Reshape the Landscape of the Graphic Design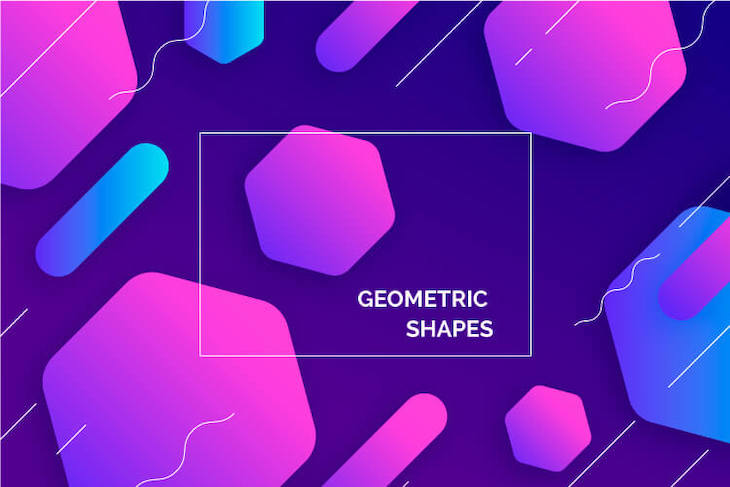 Every single structure, shape, and color conveys a subconscious message to the viewers. And if we talk about geometric shapes, they evoke nostalgia, retro feel, and spell a unique influence on human minds. Understanding this strong psychology of shapes in design, many renowned brands are turning back to geometric images. This drastic shift from abstract shapes to geometric shapes will definitely take graphic design by storm in 2021. So, be prepared to go with the flow and add some depth to your message using simple yet engaging geometric shapes in your graphic designs.
6. Animated Slides will be the Talk of the Town

Amidst these trying times when a huge part of the world is confined indoors, and more and more eyes are on the screen, animated images are one of the most influential ways to bring your brand to life and intrigue the audience. According to the predictions made by Cisco, by 2022, the internet will surpass 1 million minutes of video each second. This statistic clearly reveals the growing preference for motion graphics animations over image graphics in the upcoming years.
Furthermore, studies have revealed that viewers retain only 10% of a message when they read it in text and 95% of the message when they watch it in the video. Thus, the inclusion of animated slides in your presentation will leave a positive impression of your brand on the audience's mind.
7. Authenticity will be the Much Sought-After Element in All Designs
Gone are the days when winning customer loyalty and trust through snazzy marketing was a cakewalk. The last few years have witnessed a paradigm shift in customers' perceptions and sentiments. Today's customers are more informed and intelligent. They are more inclined towards how well brands leverage their data and resonate with their emotions and needs.
As we approach 2021, one thing is clear that the graphics and designs that will reflect the authentic intentions, inherent reliability, and true personality of the brands are bound to get more acceptance over superfluous designs.
8. 3D Typography Design will be a Great Innovation in Graphic Design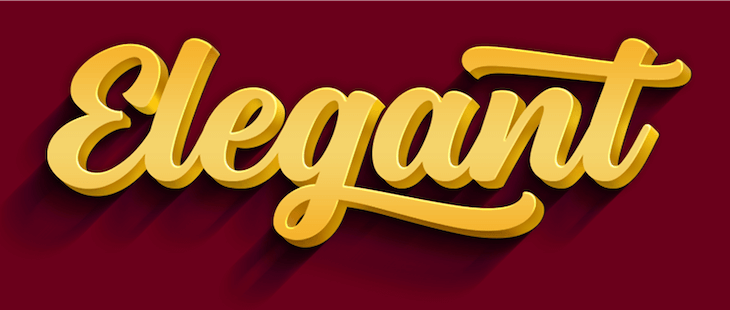 A huge innovation in typography is predicted for 2021. Three-dimensional letters give an additional depth and ultra-realistic effect to your text, giving viewers a feel as if they can reach out and touch them. The 3D letters seem as if they are jumping out from the screen and talking to the viewers. The best part of this typography is that it perfectly blends with all trendy custom fonts, popular gradients, and the latest textures.
3D typography will open more avenues for graphic designers in the coming time and push them to be as imaginative and creative as possible.
9. Minimalist Designs will Gain More Popularity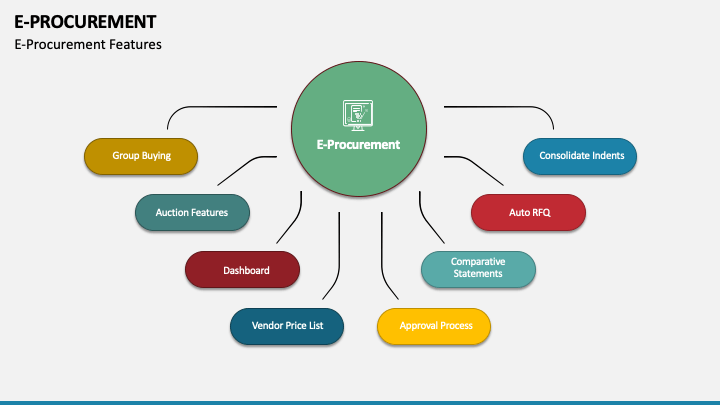 From gadgets and websites to clothing and home decoration, minimalism has become an irretrievable trend, which is not dying in the near future. And this trend will make a huge impact on graphic design too.
The essence of the minimalist design is "less is more." These designs put more emphasis on the focal point for making the content stand out, stripping off superfluous textures, shapes, colors, and elements. In a nutshell, minimalist designs feature flat designs, few elements, dramatic typography, use of white space, and limited color schemes. Contrary to content-heavy slides that distract the audience, minimalist slides keep them focused.
10. The Trend of Beautiful Gradients is Expected to Continue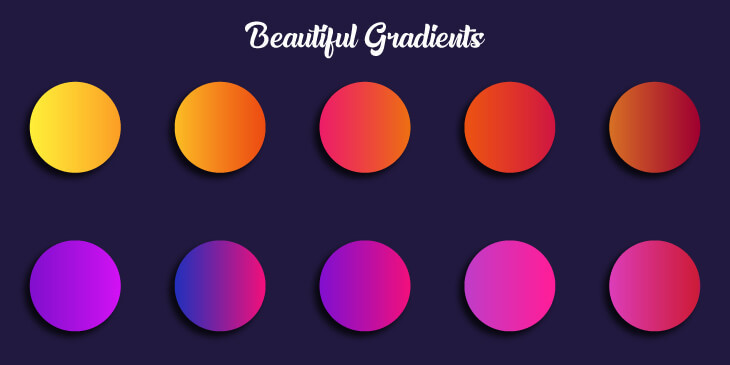 The gradient pattern came into trend in the 90s but took a backseat in the late 2000s. Now, in 2021, it is all set to be back in style, showing no sign of slowing down anytime soon. With hundreds of shades available for each color, the gradient pattern blends different colors to create stunning color transitions and give a fresh and modern touch to the designs. Be it the logo, web design, print materials, apps, or presentation slides, gradients will bring them to life if done right.
The Inference
The world is on the cusp of a digital revolution, and the graphic design industry is poised to respond accordingly. Designs provide a unique perspective of the global world, and we are confident that these trends will bring hope in despair, the order in chaos, and optimism in this pessimistic aura. So, go ahead, stay at the forefront of the new graphic design trends, and unlock the new level of modernization and innovation in your next presentations. Happy Designing!
Which other trends do you think will dominate the graphic design industry in 2021? Let us know your thoughts in the comments below. And, if you like the blog post, do share it on your social media handles.