Top 10 Presentation Design Trends of 2022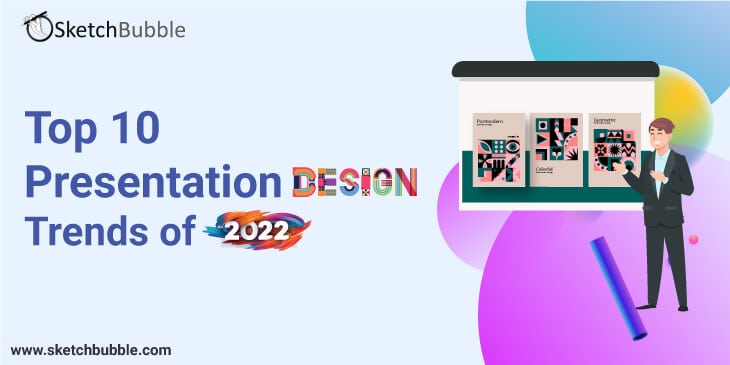 After being hit hard by the coronavirus in 2020, the world is slowly picking up the pace and adjusting to the new normal. And amidst this, graphic designers are trying to bring optimism in the pessimistic aura, the order in chaos, and hope in despair through their designs.
The graphic design trends in 2021 took a roller-coaster ride and witnessed a tremendous shift from bolder and bigger to muted and quieter color tones. When human interaction was entirely put on hold due to the pandemic, graphic designers found an 'opportunity' in adversity and kept the world connected virtually. As 2022 is around the corner, the design industry has an eye on how the designs will evolve in the new year. While some are predicting that simple data visualization and minimalist designs will continue to reshape the landscape of graphic design, others are anticipating that the design world will unlock a new level of innovation and modernization in 2022.
"Styles come and go. Good design is a language, not a style." – Massimo Vignelli, Designer
Well, the trends will come and go, but one thing is sure – good design will always be in vogue. With this note, let's talk about some of the trends that are likely to take the graphic design industry by storm in 2022.
1. The Updated and Refined Memphis Design will be the Next Big Thing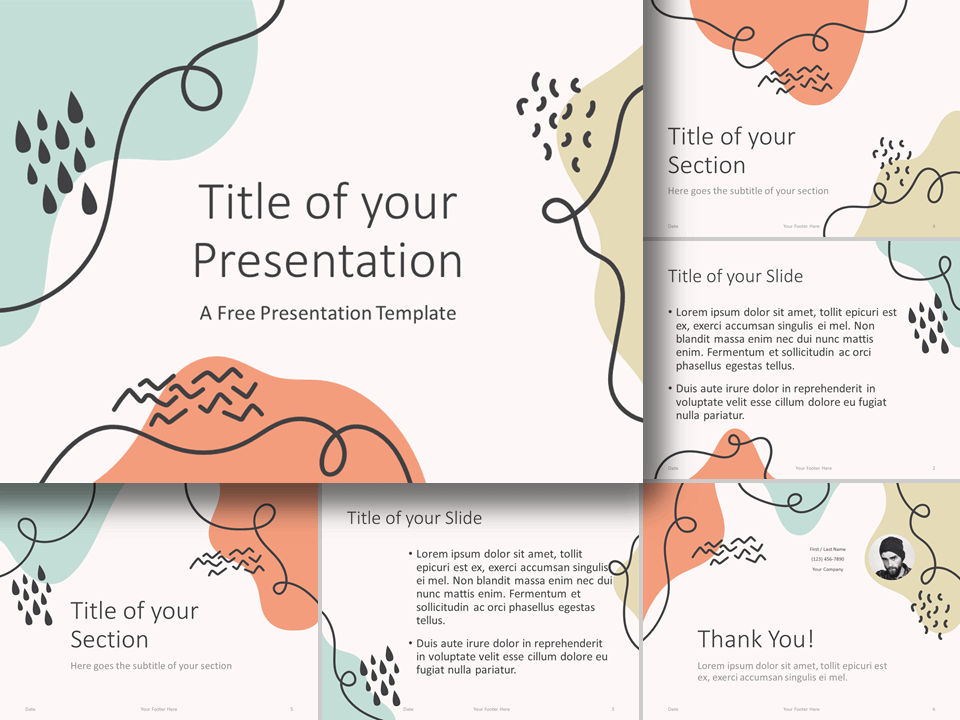 Do you remember the Memphis Style – random flat shapes and squiggles rotating through static patterns, thick black geometry, and softer pastels with bold color contrast? This 80s nostalgia will be back into the mainstream with a twist in 2022. This design will give your presentation a retro look with a contemporary touch. Today's designers have transformed the bright neon, pastel colors and bold, wacky patterns to softer, more muted shades and simplified patterns without overlooking the essential objects and essence of the design.
2. Experimental and Expressive Lettering Styles will Add a New Twist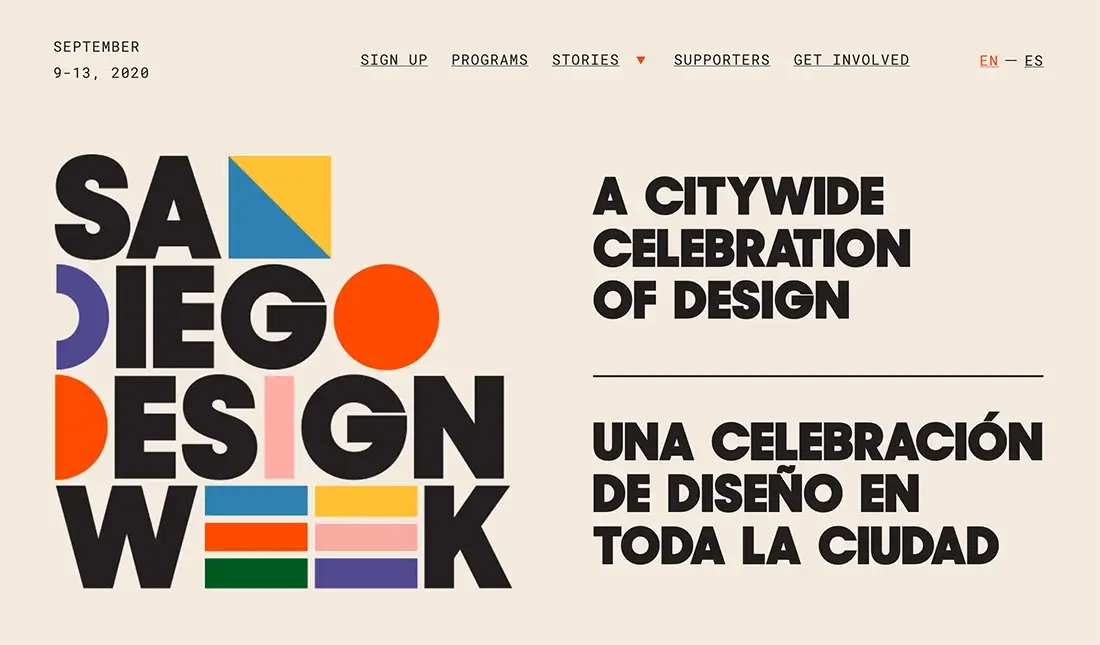 Typography with fresh colors and playful elements are the future! With this lettering style that features shapeless blobs, mind-blogging shapes, funky strokes, and mismatched letters, designers are trying to be more expressive while keeping the graphic designs functional. This style comes with a challenge to distinguish between readable letters and abstract shapes. Though this typography injects a unique vibe and gives a quick facelift to designs, it can be a risky trend to follow in presentations where the audience is not much inclined towards artsy experimentation.
3. Doodles will Inject More Personalization to Designs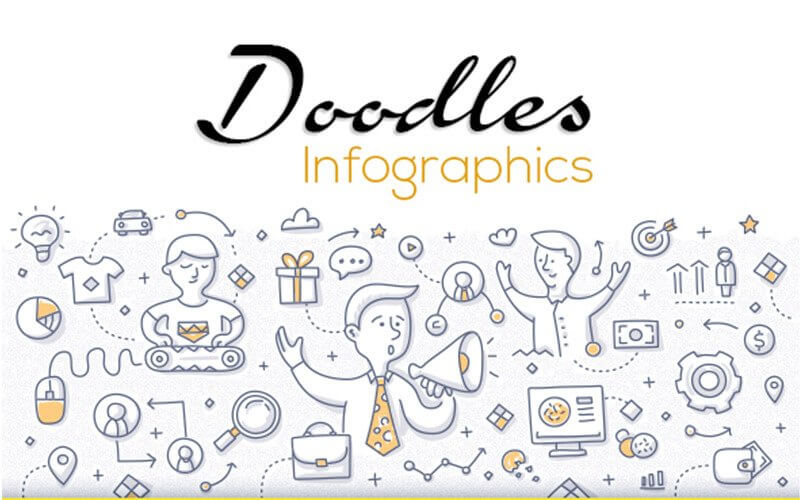 Though simple yet artistic drawings, i.e., doodles, reflect an abstract mindscape, they are a great way to add a human touch to your slides. In 2022, designers will inject professionalism into these hand-drawn illustrations, facilitating a deeper understanding and easy comprehension for viewers. In a nutshell, this design trend will look a little bit grown-up without affecting that spark of childish glee.
4. Anti-Design Graphics will Gain Traction and Popularity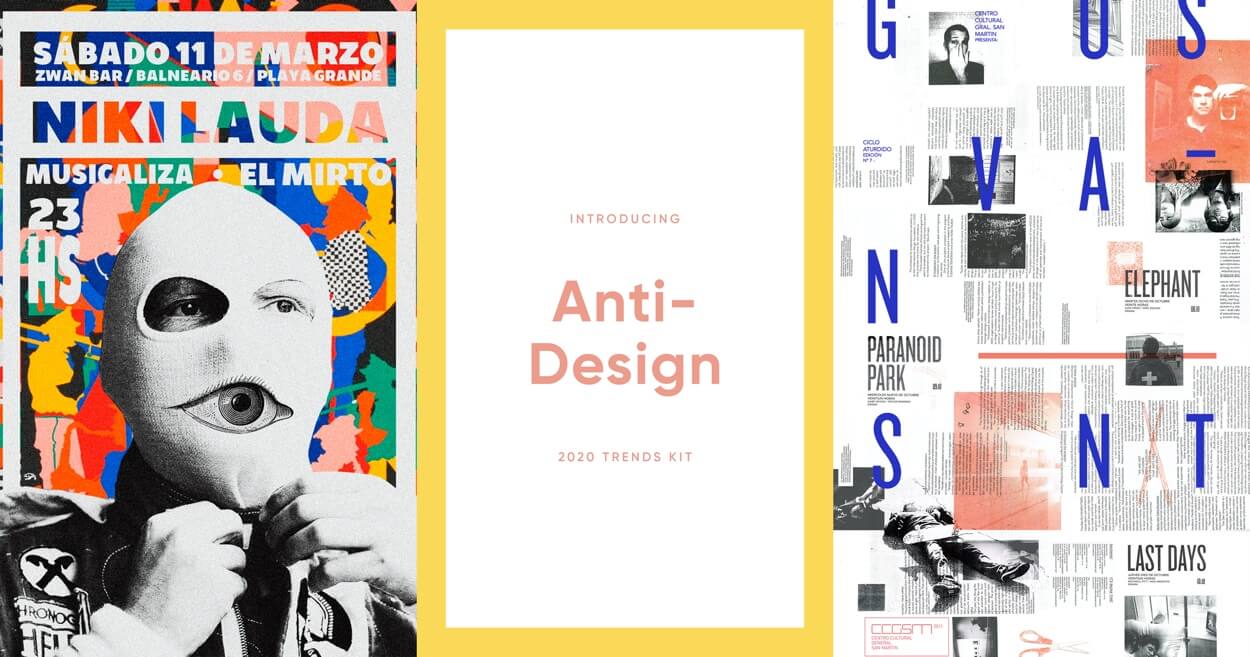 Declining all the standard design principles and shunning traditional aesthetic tastes, the trend of anti-design graphics is all set to make a big impact in 2022. With complex interfaces, distorted and nasty fonts, disoriented layouts, and chunky geometric shapes, anti-design will breathe new life into graphic designs. Though anti-design reflects thoughtfulness, movement, and energy in slides, it's certainly not everybody's cup of tea. Use this design if you want to make your slides provocative and edgy and grab the audience's attention in a unique way.
5. The Resurgence of Y2K Aesthetic in Designs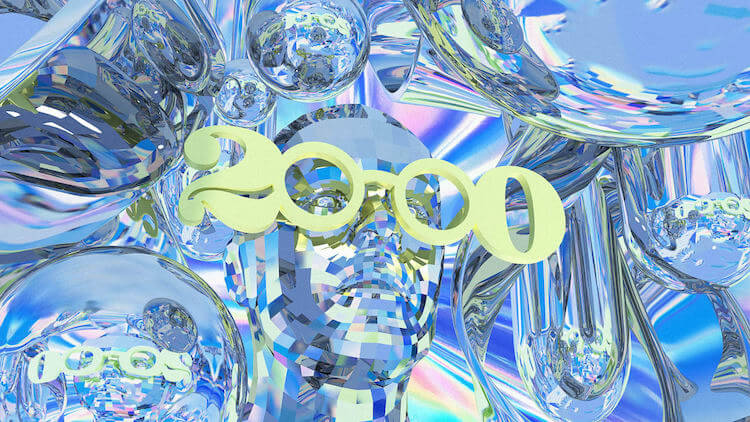 Graphic designers will witness the digital revolution and rediscover the charm of the Y2K aesthetic in 2022. These swanky and splashy designs combine a bit pop, a bit anime, a bit grunge, and a lot of tech with endearing nostalgia. Redefining the future of design, the metallic and kitschy glory of this design will bring polished minimalism of today's digital age and inspiration from the past to the forefront.
6. Parametric Patterns will be at the Forefront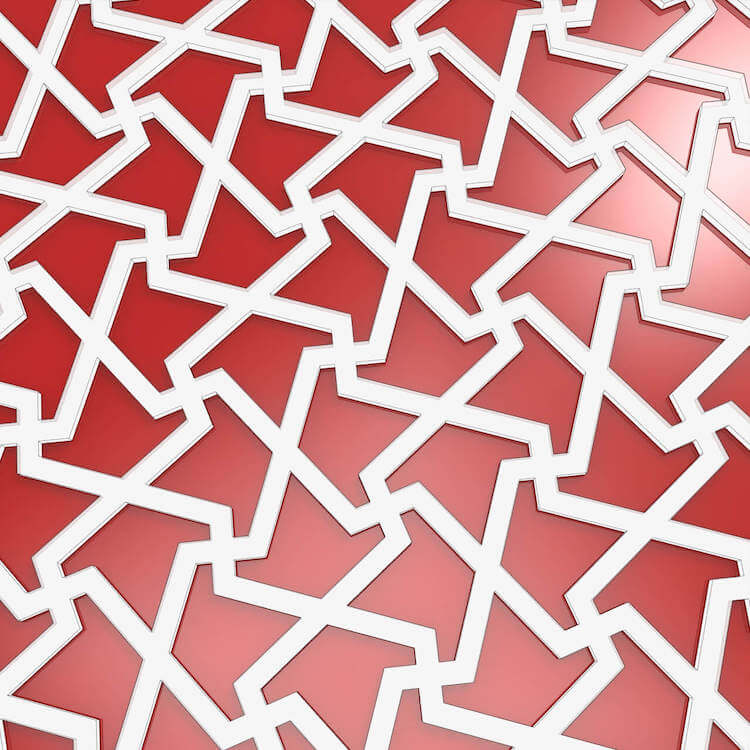 Once used in architectural designs, the parametric patterns will rule the graphic design world in 2022. Designers will use these three-dimensional geometric structures to give slides' backgrounds a break from solid colors. As opposed to architectural rigidity, these patterns instill a sense of movement and add visual interest. Inspired by the graphs of parametric equations, these designs will represent the subject matter's complexity beautifully and gracefully.
7. The Bubble Design will Add a Feel of Maturity with a Hint of Childishness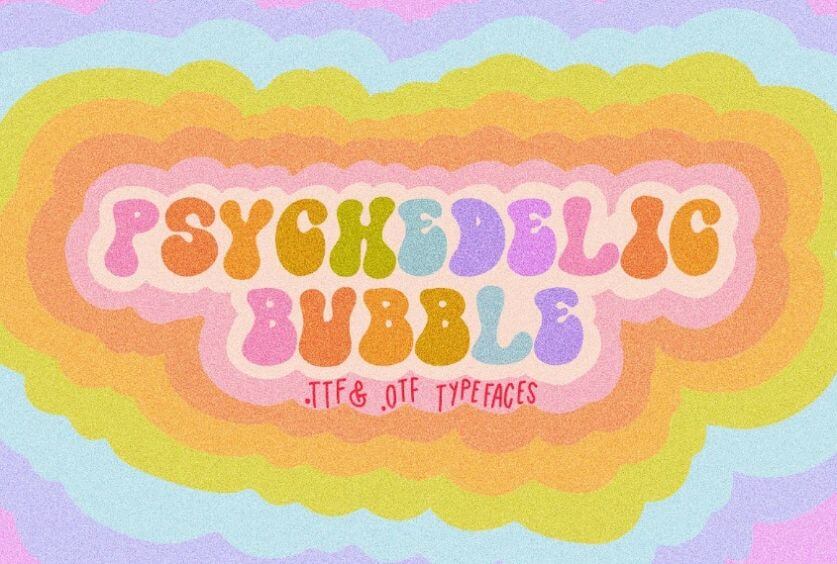 Do you remember those rounded lettering styles and graphics in your high school notebook? These inflatable designs will be reinvented by the graphic designers by infusing professionalism, keeping that childish glee intact. The original bubble designs convey vivacity, high spirits, and amiability; designers will focus on exaggeration by redefining these designs with psychedelic colors and elongated forms.
8. Grunge Design will Make a Big Comeback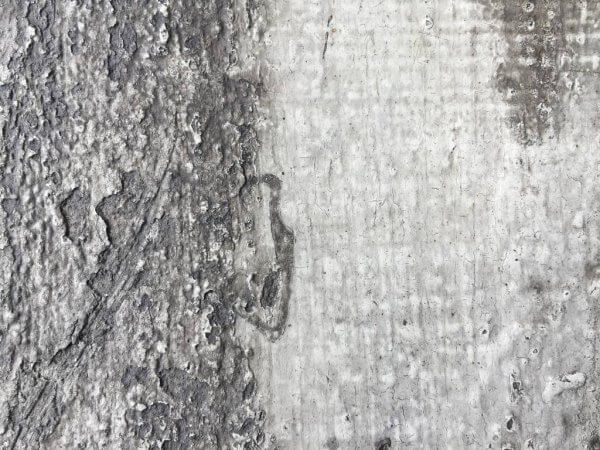 The 30-year old rave of grunge is coming back in a glorious way! This less polished style features distressed fonts and textures, zine-like collages, gritty backgrounds, hand-drawn doodles, shadowed real-life imagery. Combining these elements with modern minimalism, this trend will break the rules of conventional graphic design. Instead of inculcating flat graphics and vibrant aesthetics of the digital age, this design style oozes energy.
9. Ukiyo-e Flat Design will be the Talk of the Town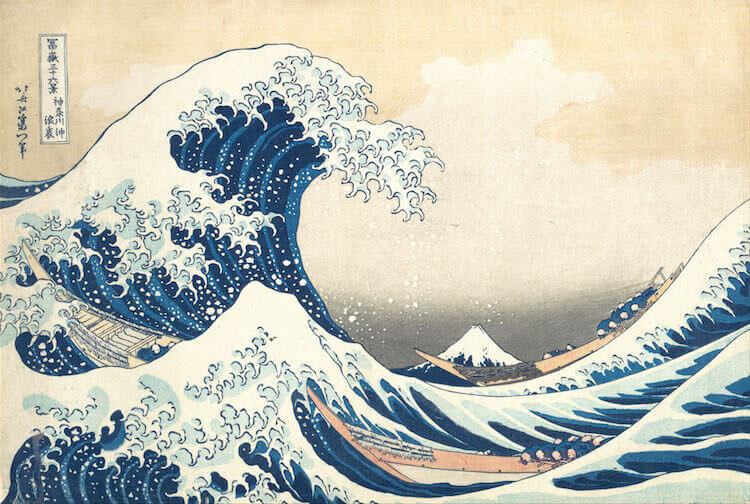 In 2022, graphic designers will bring ordinary flat vectors with extraordinary effects and outstanding styles. Ukiyo-e style portrays smooth elegance and graceful fluidity through flat colors, truncated objects, asymmetrical images, and bold outlines. It will be truly exciting to see the reinvigoration of the 300-year old Ukiyo-e Japanese art in compliance with the modern era's digital design standards and witness the evolution of "New Aesthetic."
10. Frasurbane will Gain Popularity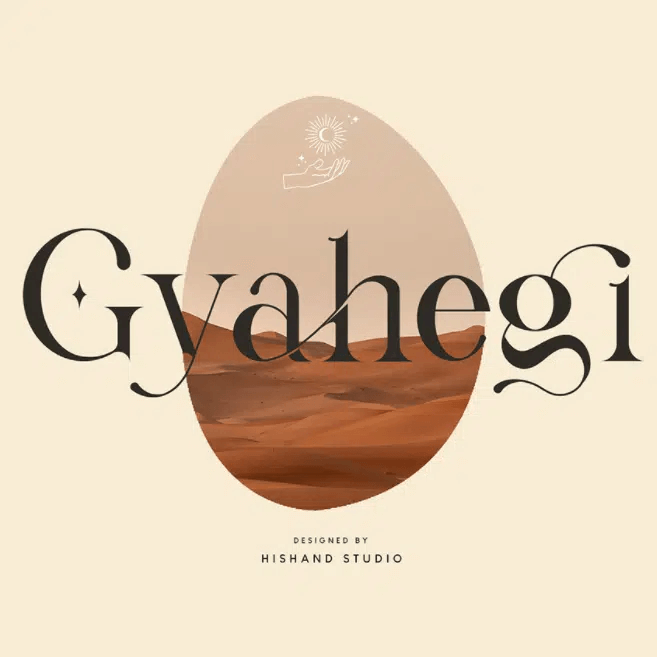 Largely used in interior designing, Frasurbane will bring its charm to graphic design in 2022 through carefully placed design elements, muted colors, and majestic serifs. Though this design trend is not much focused on minimalism, it does not give weightage to messy clutter over the traditional aesthetic. It reflects the balance of modern style and sophistication.
Conclusion
The year 2022 seems to be a little bit challenging for the graphic design industry owing to the crises ushered in by the Covid. Though lockdowns will completely lift, the pandemic will end, and we will return back to normal eventually; the world will not be the same as we left it before the outbreak of the coronavirus. Graphic designers better understand this fact. They have already started exploring ways to acclimate themselves to the new normal and contribute to the world where social distancing, work from home, online meetings, and virtual events will prevail for some more time.
To sum up, the year 2022 is all about nostalgia in which design styles from the 1960s to 1990s will make a big comeback in the creative world; however, with a touch of modernization. Keep up with these graphic design trends!
Which trend, according to you, will dominate 2022? Share your thoughts with us in the "Comment" section. And, if you find the blog post insightful, do share it on your social media handles.