A Complete Guide to Create a Quarterly Business Review Presentation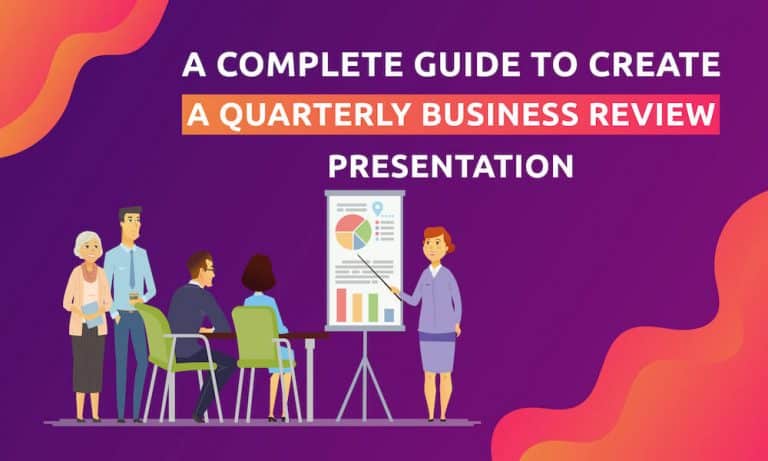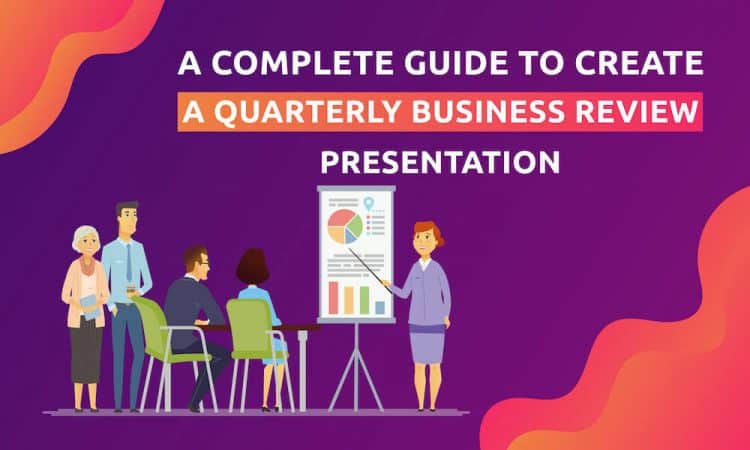 The quarterly business review (QBR) meeting is the time for organizations to reflect on the progress and achievements made in the last quarter and the goals and plans for the next quarter. It is an opportunity for companies to take a closer look at how successfully they met their OKRs (objectives and key results), KPIs (key performance indicators), and revenue targets set previously and prepare future strategies based on those insights.
The QBR meetings are all about numbers and statistics, and presenting them in a way that keeps the audience hooked and encourages them to take note of what you have to say is an arduous task. Here a well-designed and well-structured presentation can change the game!
If you are presenting the QBR for the first time and need help deciding what to include in the presentation, here is the complete guide! Go through it and learn how to prepare the quarterly business review presentations, how to deliver them, and the best practices to follow.
Let's begin!
Tips for a Spellbinding QBR Presentation
Remember, a quarterly business review presentation is not a bragging session, a networking event, or a sales pitch. Instead, it's the representation of the value you delivered to customers, the impact or difference your product/service made on clients' businesses, and goals for the upcoming 90 days. 
So, don't make the QBR presentations self-serving. Follow the below-given tips for creating a winning one-
1. Know Your Audience
Spending time and exerting efforts to get to know your audience is the make-or-break factor for a successful QBR presentation.
Undoubtedly, as a speaker/presenter, the spotlight will be on you, but remember, the audience is the 'other half' of your presentation. They want to take away something valuable from your session in lieu of their precious time and undivided attention.
So, it's always good to get an idea about your audience to create a relevant and meaningful presentation. It will also help you define your presentation's goals and decide what content should be included.
The quarterly business review presentation may be for internal employees (team members, department heads, senior executives, CEOs, etc.) or external stakeholders (clients, customers, suppliers, etc.).
2. Define Goals
After gaining an understanding of the audience, set your presentation goals. A clearly- defined goal provides the right direction to your review, veering off unproductive and meaningless discussions.
For example, suppose you are the CEO of the company and want to present a business review for the past quarter to your team; your presentation goals may be-
showcasing the performance of each team member and the team as a whole.
presenting the goals that were met, exceeded, or not met and reasons for discrepancies.
highlighting the profitable customers of the last quarter and strategies to nurture them in the next 90 days.
shedding light on strategies that are doing good and that require changes.
depicting the latest trends and areas of improvement, etc.
And, if you want to present a review to your business partners, your presentation goals may be-
showcasing the organization's performance in comparison to competitors in the industry, highlighting the areas where the business is excelling and lacking.
depicting the performance of individual services or products in terms of market demand, sales, revenue, and profitability.
presenting operational metrics relevant to your business, such as customer acquisition, production output, customer retention, and conversion rates.
3. Include the Right Content
You have worked hard throughout the quarter and must have much to share in your presentation. But hold your temptation, and include information that is closely relevant to your audience and fulfills your presentation goals. Choose the content keeping the context and connectedness in mind.
Typically, a QBR presentation includes the following information-
This slide showcases the purpose and agenda of the QBR meeting. Depicting this information is important to set the tone and stage for the rest of the presentation. It also gives the audience a snapshot of what they can expect and keeps them focused without getting distracted.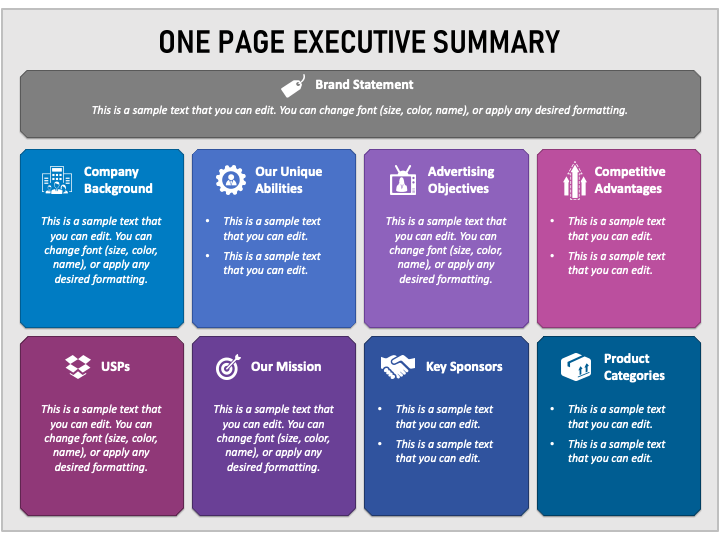 This section presents the accomplishments and challenges of the last quarter. It also throws light on critical insights, milestones reached, and major breakthroughs.
In a nutshell, the executive summary is the brief abstract or outline that gives the audience a glance at the recap of the previous quarter and a glimpse into the upcoming quarter.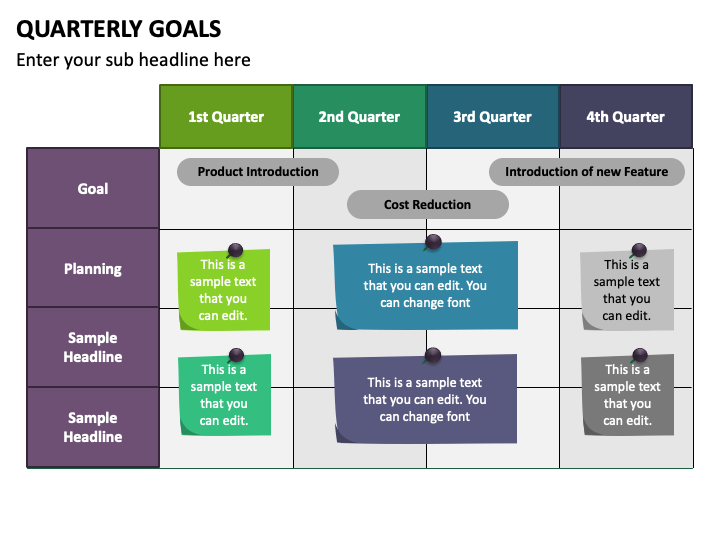 This slide depicts the goals of the previous quarter and their status. You can portray the goals that were met, unmet, or exceeded and reasons for inconsistency or deviation.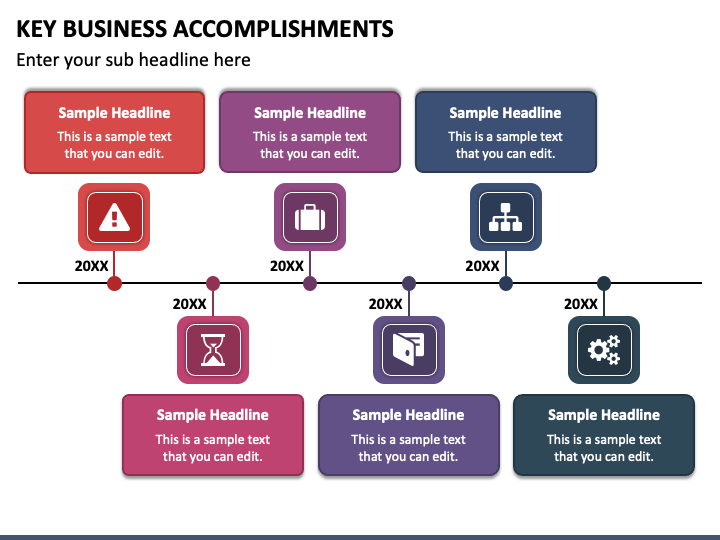 In this section of the presentation, elucidate the key achievements of different departments, such as HR, IT, operations, finance, etc. You can also highlight the significant projects completed, new technology implemented successfully, partnerships with the key players of the industry, and other business-specific accomplishments.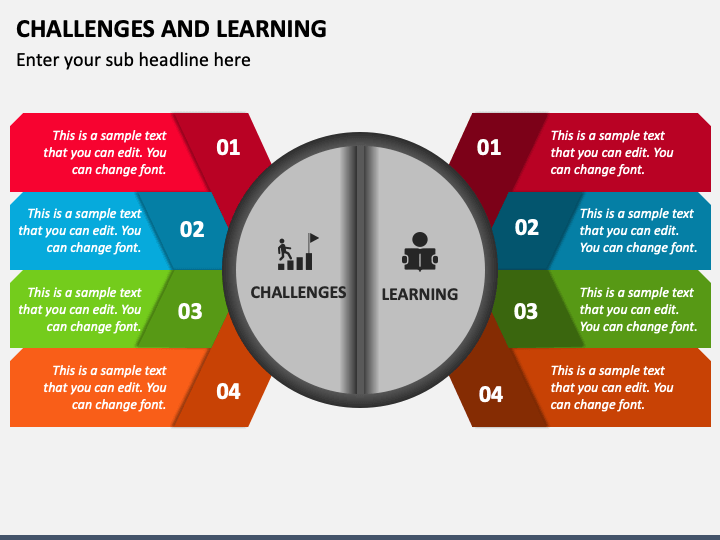 Demonstrate the obstacles and hurdles you faced in the previous quarter and what lessons you learned in the process of overcoming those challenges. You can also explain how this learning can help you in the future course of action.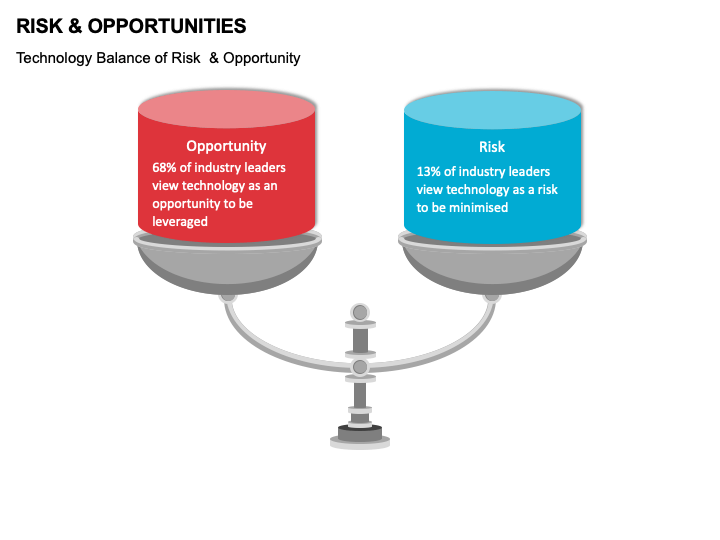 Accentuate the risks you uncovered while working on a project or using a technology that must be paid attention to in the next quarter. Also, depict the untapped opportunities (unmet customer demand by the competitor, investment opportunity in a new market segment, etc.), which the business can grab in the upcoming 90 days to unlock doors to new revenue streams and growth.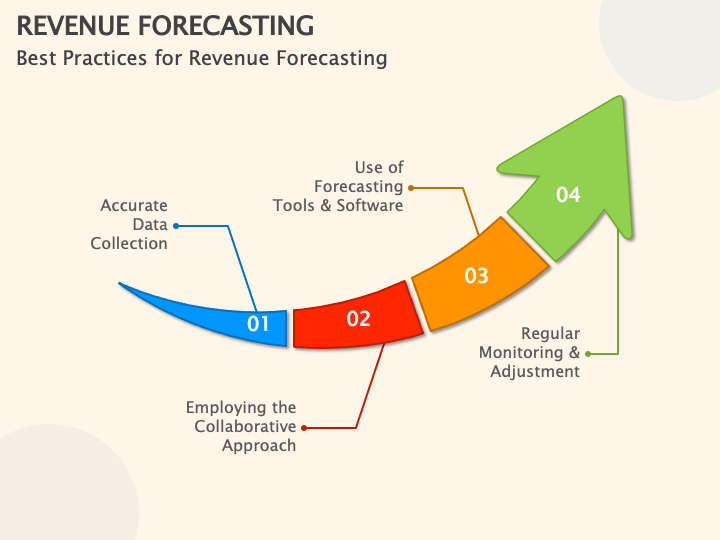 Provide a bigger picture to your audience by sharing information about what is about to come. You can present future predictions related to sales, profits, and expenditures. You can also explain how political upheaval and fluctuations in economic activities will impact business operations and functions.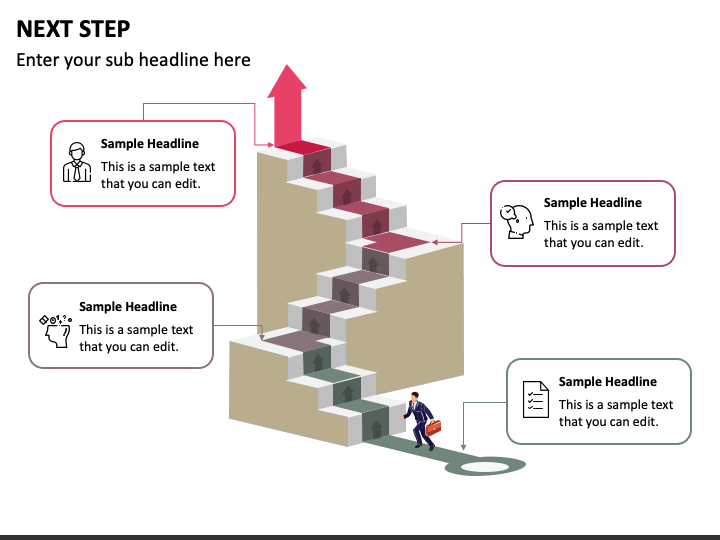 Present your future course of action. You can cover it in three parts – Start Stop Continue.
Highlight the following-
What activities did you perform, and why were they successful? Why and how will you keep doing them?
Activities that were not fruitful, which you will stop doing in the next quarter.
Activities you haven't yet started but want to initiate.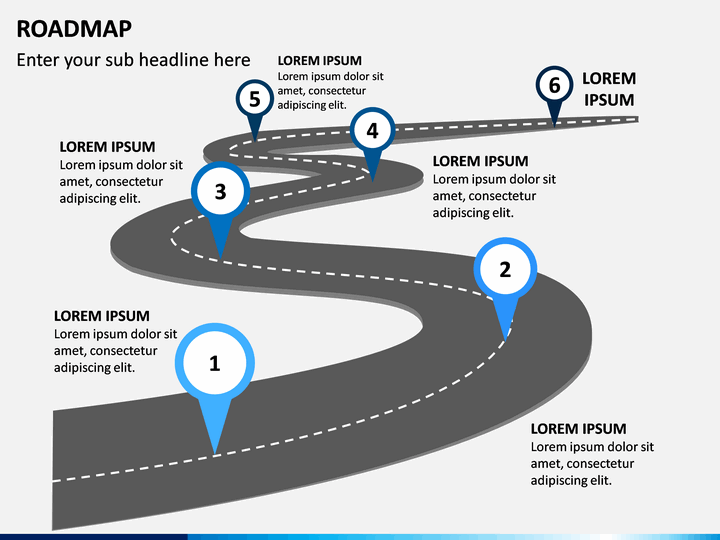 Present the strategy to achieve the set goals and mitigate the potential challenges. The roadmap must depict the next steps with a defined timeframe, considering the lessons and reflections from the last quarter.
4. Pick the Relevant Visuals
Visuals, such as graphs and charts, make your boring statistics visually interesting and understandable. However, it is important to choose the right visuals to represent a specific set of data. Also, the graphics must be of high resolution so that you can deliver presentations on any screen size without affecting visual quality and readability.
For example, if you want to show the comparison of sales of two quarters or more product categories, you must use a bar graph in your presentation.
If you want to depict future trends in technologies, you can use a trends chart.
5. Use the Right Presentation Template
A well-designed template with the right layout and visuals is the backbone of any presentation. A good template helps you order your points and structure your thoughts, keeping you focused. In addition, it gives your presentations a stylish yet professional and consistent look, empowering you to leave a lasting impression on the audience.
Wondering where you can get the right template for your QBR presentation? Worry not! You can choose from a wide range of pre-designed and 100% customizable PowerPoint and Google Slides templates available online. You can save tons of hours by using these templates.
6. Keep it Concise and Short
Remember, your clients and stakeholders are busy people, and they will appreciate it if you present your quarterly review in a crisp and concise manner, covering all the relevant and important information that matters to them.
Your presentation must not exceed more than 1 hour, as the attention span of the audience begins to decrease gradually. Also, present the most crucial highlights in the first 10 minutes to get the complete focus of the audience.
Deliver a Stellar QBR Presentation
1. Memorize Presentation Highlights
Certain highlights, such as key points of analysis, specific KPIs and metrics, and actionable metrics, play a pivotal role in the success of your review presentation. If you miss out on them while delivering your talk, the entire essence gets lost, diluting the overall impact of your presentation.
As a presenter, you would not want to look at hand-made notes to convey these highlights to your audience because it gives an impression that you are not prepared for the presentation. So, for a smoother and more persuasive and professional delivery, memorize the key highlights (not the entire presentation). Rehearse your presentation well so that you don't have to struggle to recall the highlights while delivering your QBR.
2. Share the Most Important Data in the First 10 Minutes
As you proceed with your presentation, the audience's attention begins to shrink gradually, and they are less likely to listen to you with the same enthusiasm as they do in the first few minutes. So, utilize the initial 10 minutes of your presentations optimally and wisely. Reserve this time for showcasing the most important information on which you want your audience to pay 100% focus.
3. Narrate a Story
Make your QBR an aha! moment by narrating a spellbinding story, covering what happened (outcomes of the previous quarter), what should happen (goals of the previous quarter), and the glorious future (goals of the next quarter). Conclude your story with an inspiring summary and a CTA (call to action).
4. Be Honest and Transparent
Showcase accurate and transparent data in your QBR presentations; otherwise, you will end up ruining your trust and relationship with the client.
Let your clients know very clearly if the sale is declining, the customer base is reducing, or the profit is diminishing. To communicate negative figures on a positive note, share your plans to overcome the issues and bring things back on track in the next quarter. You can also tell the clients if you need their help in improving some specific areas.
5. Use Body Language and Gestures Aptly
You can make your QBR presentations more effective by altering the tone and pace of your volume, making eye contact aptly, and conveying your passion and enthusiasm through your body language.
Talk fast if your audience already knows the information, take a pause to stress important points, and talk slowly to encourage discussions. Move around the room to shift your energy and keep the audience focused on you.
Best Practices to Follow
1. Invest Time in Preparation
The data and statistics you present in your QBR presentation serve as crucial factors for business decision-making. If not delivered aptly and accurately, it may leave decision-makers in confusion. Therefore, owing to the sensitivity of this presentation, you can't leave its preparation for the end moment.
Start gathering data early to avoid the last-minute hassle. Take out time to practice your presentation well and work on loopholes so that you can present confidently on the big day. After all, your audience deserves more than a briskly made slideshow!
2. Get the Slides Previewed by Relevant Teams
Schedule a meeting with the sales team, marketing team, and customer success team to brainstorm and discuss the KPI data and understand their analysis, evaluations, and suggestions. It will help you ensure that all important points have been covered and everyone has a good understanding of the data. It will also assist you in delivering your presentation with authority.
3. Invite the Relevant Attendees
Don't invite people just for the sake of increasing the number of attendees. Instead, invite limited people and decision-makers who have a genuine interest in your QBR presentation. It will aid you in keeping the meeting relevant and manageable.
For example, the QBR presentation intended for a SaaS B2B client may have tech support personnel, investors, CEOs, managers of specific departments, procurement managers, chief financial officers, and other stakeholders as attendees.
4. Send Agenda Ahead of Time
The agenda provides a clear outline of the topic/points that will be discussed in the QBR presentation. Sending the agenda in advance to the attendees will help them share their feedback and suggestions, which you can incorporate into your presentation before the big day.
In addition, the agenda gives a glimpse of what attendees can expect in the meeting and the timeframe of the presentation. It is particularly useful for those attendees who have packed schedules and have to travel to your place to attend the QBR meeting.
5. Focus on Strategy Instead of Tactics
To make your QBR meeting more productive, focus on discussing progress towards goals, performance, potential bottlenecks, ROI, and future opportunities instead of highlighting operational matters and problems to solve.
If you want to keep your QBR a high-level review, talk about the positive things you and your client can accomplish together.
6. Encourage Active Participation
A responsive and active audience is the best encouragement for a presenter. Therefore, don't make your QBR presentation look scripted. Share stories and anecdotes and incorporate icebreakers to give it a personalized touch.
Remember, your attendees have not come to hear the recitation of the statistics and data showcased in the slides. So, instead of reading what is written on slides, share your understanding and personal thoughts and opinions to engage your audience. You can also encourage them to ask questions.
7. Schedule the Next QBR
When your QBR is over, share the schedule of the next QBR with the attendees. Communicate the SMART goals with measurable outcomes to make it clear to the audience what they can expect in the upcoming quarter.
8. Share the QBR Session Updates
It is important to share the updates of the QBR session with relevant teams to make them aware of the feedback, plans, or goals shared by the client. It will help team members plan effectively, take ownership of their responsibilities, and contribute to driving positive outcomes.
The Bottom Line
The QBR presentation is a big opportunity to showcase the value your product has generated for the clients and customers and strengthen your partnership with clients. It's also a chance to reveal important information or data that serves as fuel to push your internal teams to carve out strategies and plans that fit your broader growth and expansion plans. So, it must not be a mere formality; rather, it must be a productive and exciting event.
Follow the above-mentioned best practices and tips to make your next QBR presentations stellar!