9 Slides You Need to Have in Your Pitch Deck for an Impressive Presentation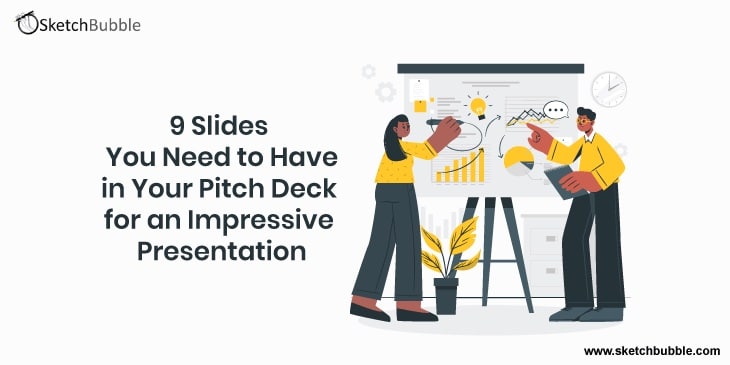 In your first meeting, your investor would need just a few minutes to determine if your idea is worth investing in or not. Thus, crafting an intriguing deck that includes all necessary information and does not consume much time is extremely crucial.
When you look at some of the most famous presentation pitches, you'll realize that most of them are not longer than ten slides. They contain the basics of the business and share a strong reason why they must be invested upon.
Hence, here are nine such slides that will help you notch up your pitch presentation.
1. Company and Team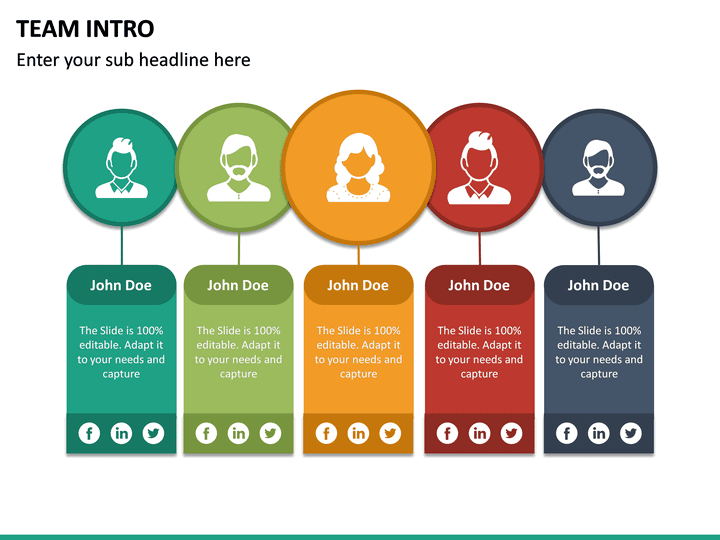 The backbone of a business is its team.
Your pitch must include a slide about your team, their work profile, qualifications, achievements, etc. It must also include a description of you that reflects your values as an entrepreneur, leader, and business person.
Useful templates – Team Introduction, Company Presentation
2. Vision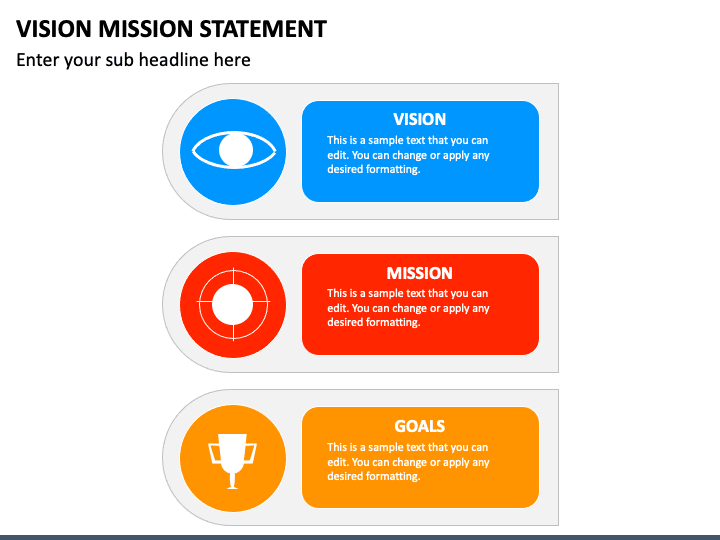 This is perhaps the most important slide in your presentation. It gives your investors a window into what your company's future would look like.
When it comes to vision, investors love patterns – knit a story of how your vision evolved over time and has been accomplished in other fields of work. This would give them an instant incentive to invest in your venture.
Useful templates – Vision, Mission, Goals and Objectives, Vision Mission Statement
3. Problem and Solution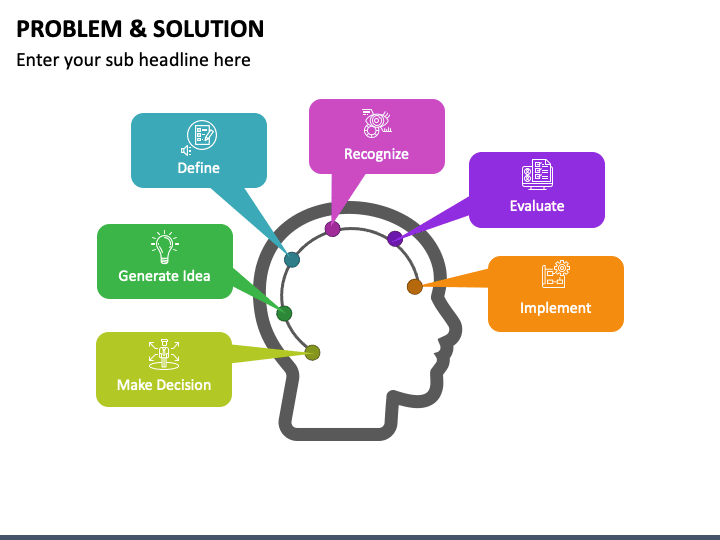 This slide answers the question, 'What is the problem that your venture aims to solve?' It identifies your zeal for solving problems inside and outside of your venture.
The solution is a response to the problem and is essentially the product that you are offering. Most venture capitalists or angel investors look for big ideas and big markets that can be scaled up. However, when we look back, most of the successful companies have offered focused products that won the world.
For instance, when we look at the initial years of Google, it began as a page-ranked search. However, its features were the best in the market and made innumerable day-to-day lives easier.
Therefore, having a strong solution and presenting it in a captivating manner is extremely crucial for your pitch to be successful.
Useful templates – Problem Solution Templates
4. Target Market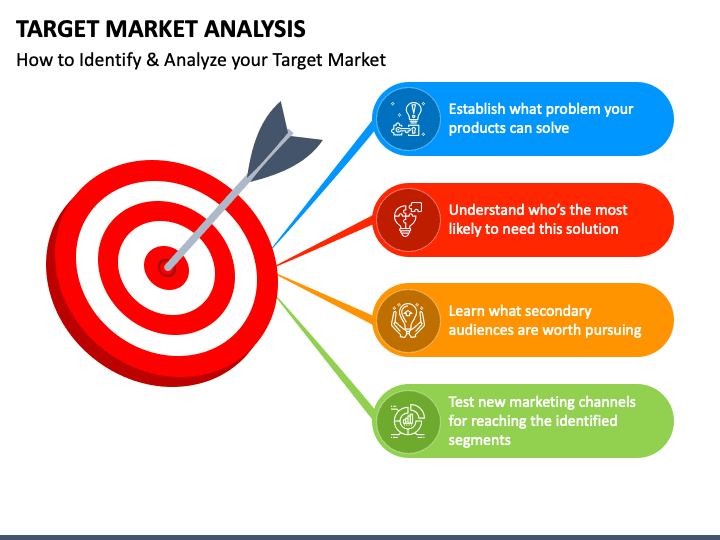 This is the audience that you would serve as an entrepreneur. It is usually the size of the target market that makes or breaks the deal, as it reflects the potential customers who would pay for your service or product.
Well, this slide must answer one question – What is the problem affecting your target audience's life, and how are you offering a solution for that? It also includes the details of your potential clients, such as their lifestyle, culture, age group, gender, occupation, etc.
Useful templates – Target Market Profile, Target Market Analysis
5. Revenue Model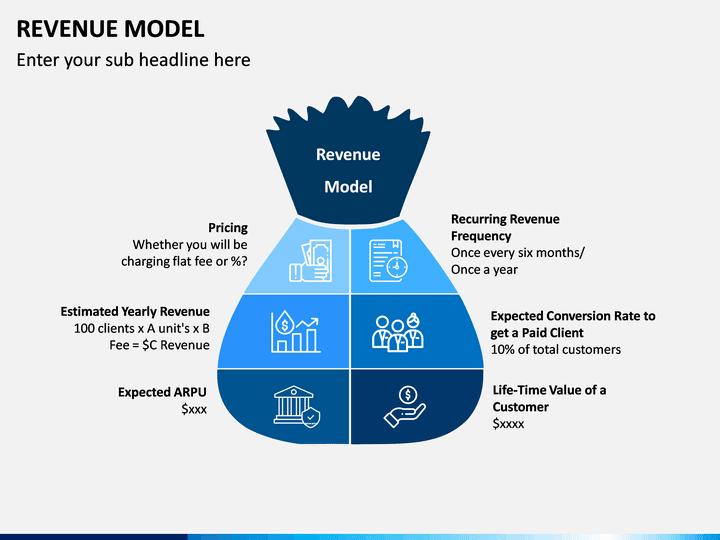 Your revenue model is the blueprint that shows how your business would make money. It includes all details about the expenses such as rent, salaries, marketing, utility fee, legal bills, etc.
It also has a quarterly expense sheet and a five-year revenue projection that your investors can look at and analyze. While not all of it might fit into your presentation, make sure to include all details needed by your investors.
Make sure to present it strategically and deliver with confidence.
Useful templates – Revenue Model for Startup, Revenue Model
6. Go-To-Market Plan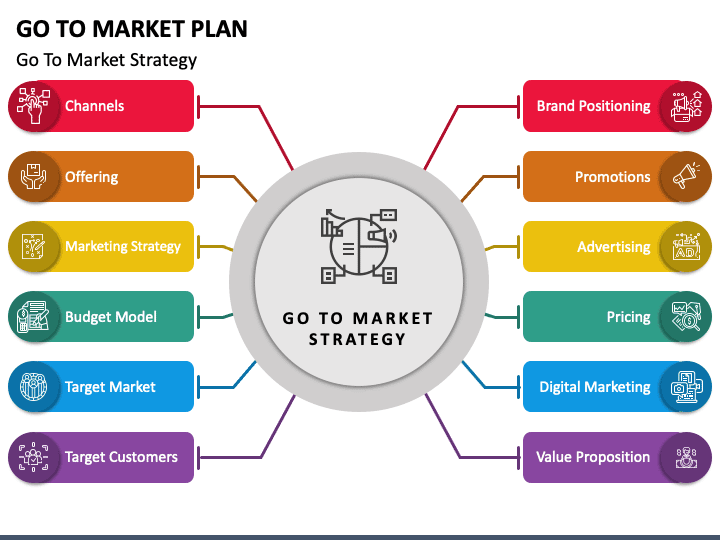 Your product will bring you no monetary value until people get to know about it, start purchasing it, and the cycle continues. Hence, you need a marketing plan that includes all details about the strategies that you would be using to take over the markets.
This includes defining your product differentiation, audience targeting and segmentation, establishing campaigns based on customer feedback, influencer marketing, advertisements, etc.
Including this slide will reassure your investors that you have it all planned and are ready to launch soon.
Useful templates – 360 Degree Marketing Plan, Marketing Plan, Go-To-Market Plan
7. Projections and Metrics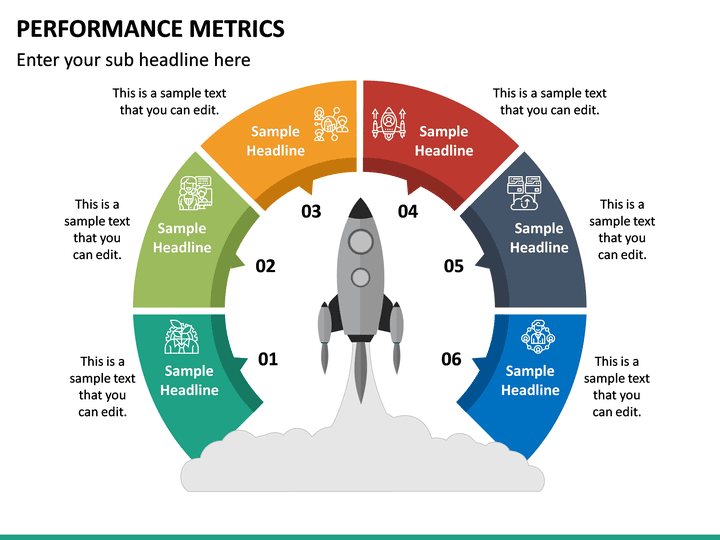 When it comes to investments, numbers can help you get good deals.
This part of your presentation reflects your performance until now. If you have done a pre-launch, showcase the number of people who bought your products, add in a count of all positive reviews, show your profit metrics, etc.
You must also include your social media following, advertisement data, user engagement, marketing profits, etc.
Useful Templates – Performance Metrics, Customer Success Metrics
8. Use of Funds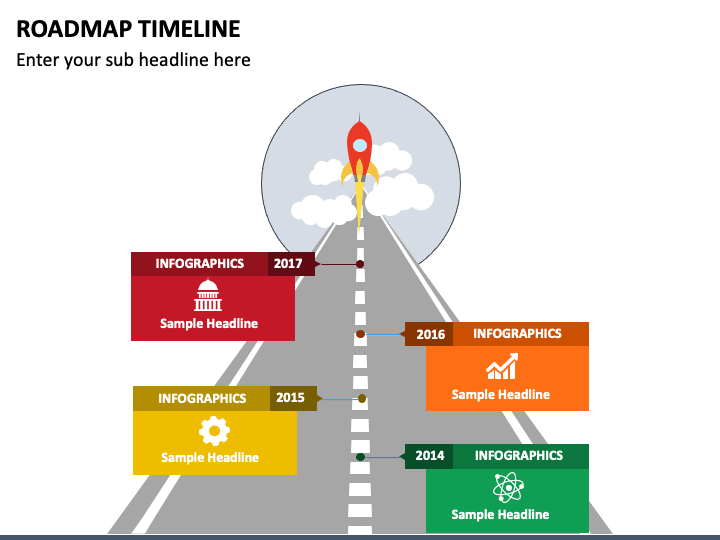 While the present is important, so is the future. Thus, it is important to convey your business plans for the coming few years. Display the number of funds that you currently hold and the ways through which you'd utilize the current capital that has been raised.
This can be done simply by using a timeline template that reflects your finances and their utilization in the coming future.
Useful templates – Roadmap Timeline
9. Competitive Analysis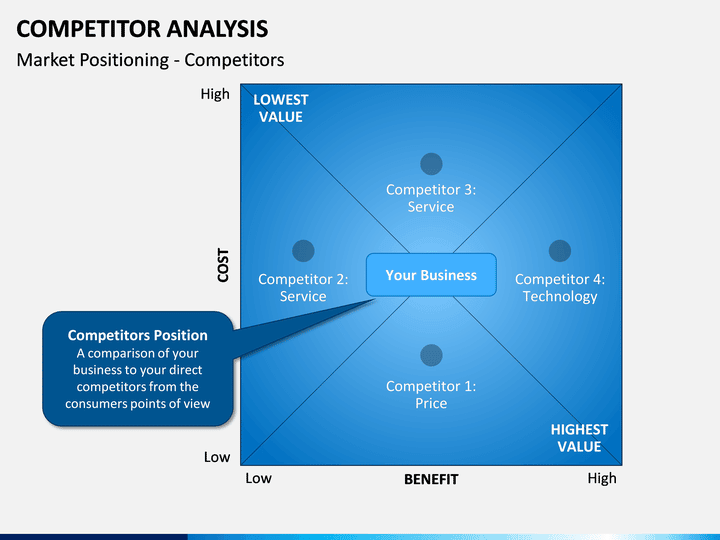 Your investors need to know why you are better than your competitors, and the way you answer that question can be a big factor in determining your deal. This can be presented through comparative charts and data.
Merely presenting qualitative values would not be enough. Rather, reflect on your unique selling proposition and emphasize all the things that you have and other businesses don't.
Useful templates – Company Profile Comparison, Competitor Analysis
Conclusion
Remember that neatly crafted slides with the proper themes are vital for your pitch to be successful. Hence, it is always advised to use professionally designed templates in your presentations to ace the game!