How to Change Slides Orientation in Google Slides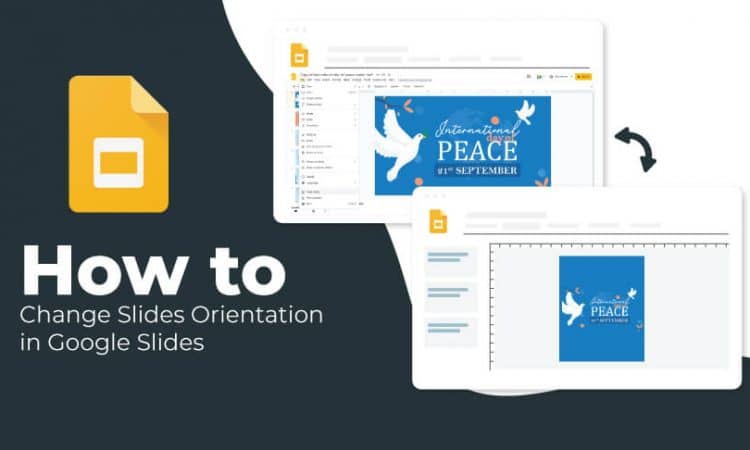 Google Slides is an excellent medium that offers several features to users for creating presentations. If you are looking forward to creating your slides in a new way, Google Slides provides you with an option to change the slides' orientation.
By default, the orientation of slides in Google Slides is landscape or horizontal. You can change slides to portrait or vertical in a fraction of the time. Let's start!
Changing Slides Orientation to Portrait in Google Slides
Step 1 – Open your presentation and click on the 'File' menu. Select 'Page Setup' from the pop-up window.
Step 2 – The default aspect ratio, i.e., Widescreen 16:9, will get displayed in front of you. Click on the drop-down arrow to change the orientation.
Step 3 – Click on the option 'Custom.'
Step 4 – Here, you will see the default size. You can change it to any other dimension you wish. You can also change the unit of measurement to pixels, points, inches, or centimeters.
Pro Tip – If you select 21.4 cm x 29.7 cm. (these values are apt for a standard A4 paper), you will get a nicely printable slide
Step 5 – Click on 'Apply.'
Your slides will now appear in portrait orientation!