How To Embed Google Slides in Your Blog Post or Web Page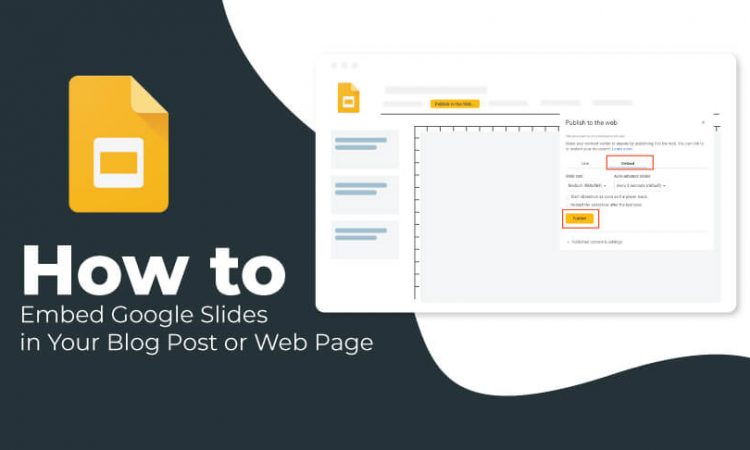 Google Slides is an amazing presentation creation tool that allows professionals to share their information through videos, images, and animation effects to impress the audience and get their attention instantly. And you can embed Google Slides in a web page or blog to easily repurpose your old blog content or just opt for a new format to get the most out of your valuable content.
Let's learn how to embed Google Slides in your web page or blog.
Embedding Google Slides in Your Blog Post or Page
Step 1 – Head over to Google Slides and log into your account. 
Step 2 – Then, find the presentation you wish to embed into your blog and click to open it. Select File from the top left corner of the screen. After clicking, you will see a dropdown menu with multiple options. Search for Publish to the Web at the bottom of the box and click it. This will open a new window to set up your controls.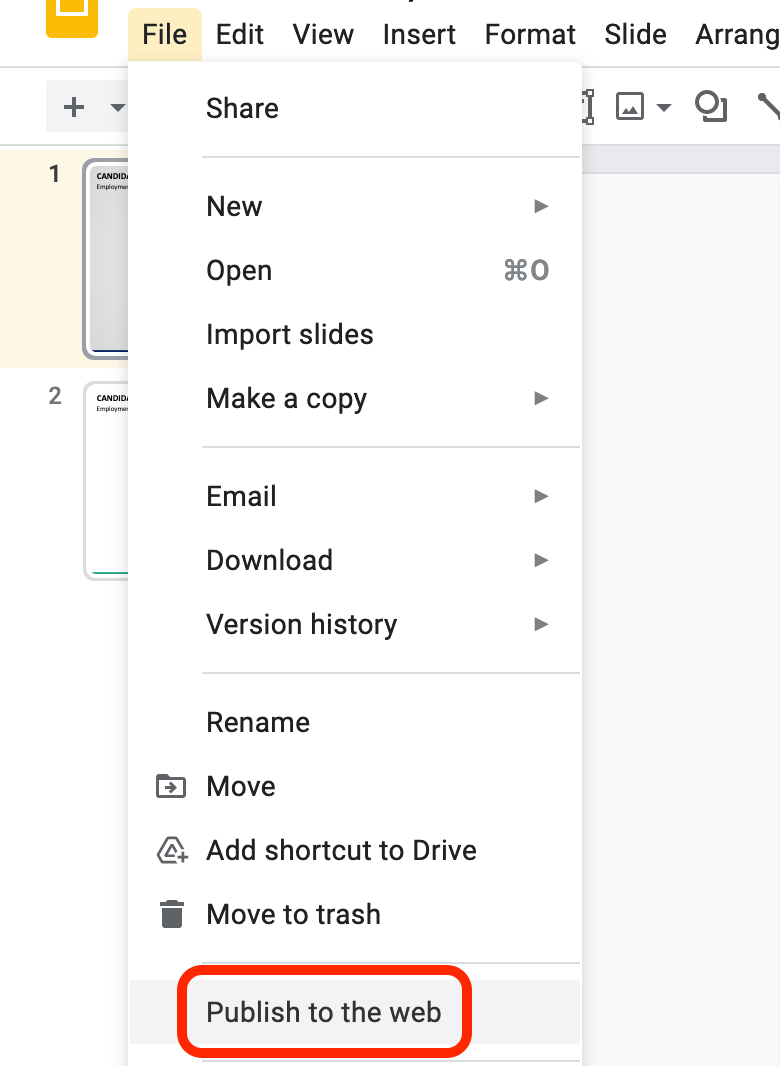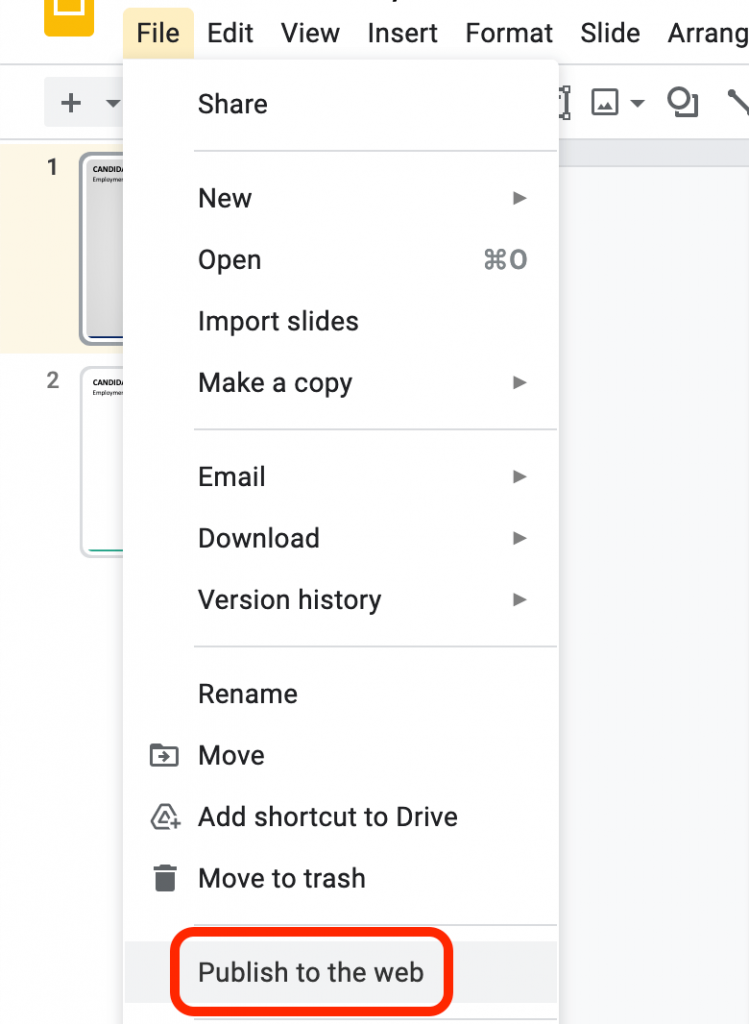 Step 3 – Then, click the Publish button.
Step 4 – Now, select the Embed tab to adjust the settings for your presentations. This option will help you control the size and speed of your presentation's starting and ending slides.
Once you are done making the selections, click Publish. Google will ask for confirmation whether you are sure about publishing the presentation. Click OK.
Lastly, copy the code of your presentation into your blog post.
So, this was a complete guide on how to embed Google Slides presentations in WordPress. Hope this tutorial helps you increase engagement by providing readers with something visually appealing to look at on your page.