How to Add/Insert Images in Google Slides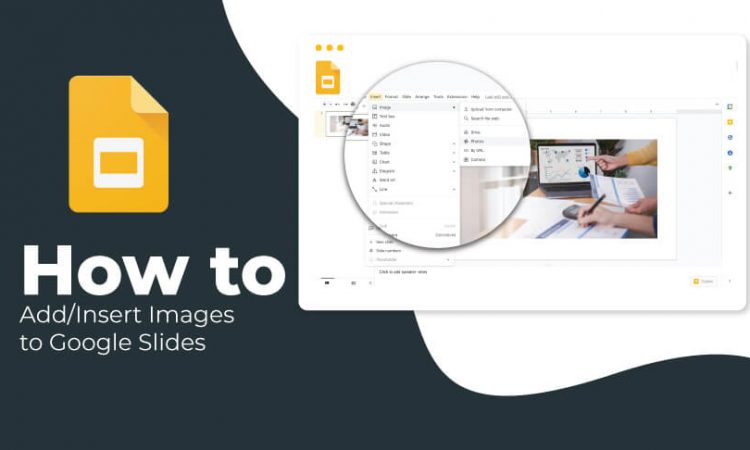 Napoleon Bonaparte gave us one of the most powerful and greatest quotes ever – "A picture is worth a thousand words." It holds true even now! Images and animated GIFs can instantly spruce up your presentation by emphasizing critical points. There are several ways to insert a picture or graphic into a Google Slides presentation. Here's how.
Adding Images to Google Slides
Step 1 – Head over to your presentation in Google Slides.
Step 2 – Select the slide where you wish to insert an image or GIF file.
Step 3 – Click Insert → Image. You will see a dropdown menu that includes various ways to add a picture to the slide. You can even search for images directly in Google and add them to your presentation.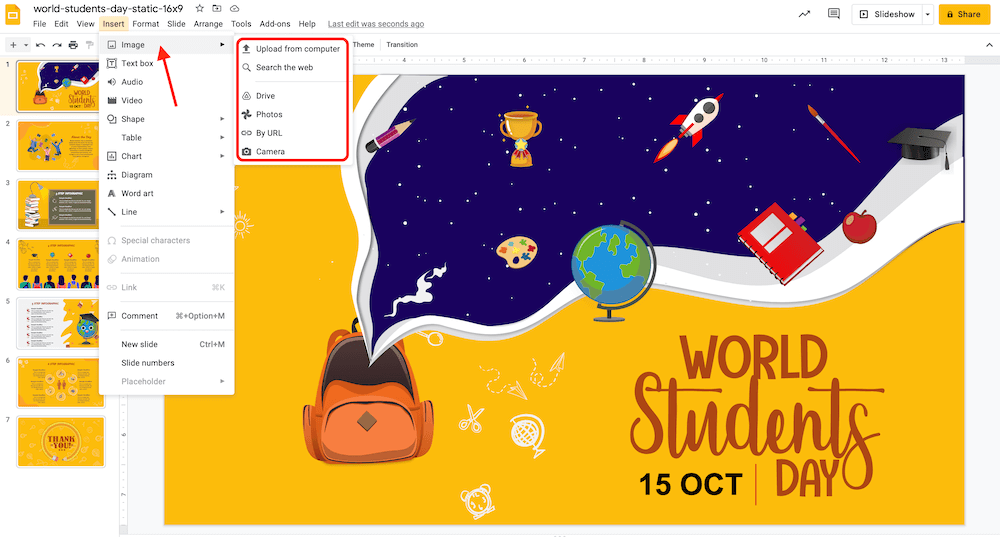 To add an image from your computer system, select the option Upload from computer. It will open a new window from where you can locate the image you wish to add. Select the image and click Open.
Select the option Search the web to insert an image from Google Images. You will see a new panel on the right side of your screen, where you can search for images. Once you find the image you want to insert, click Insert.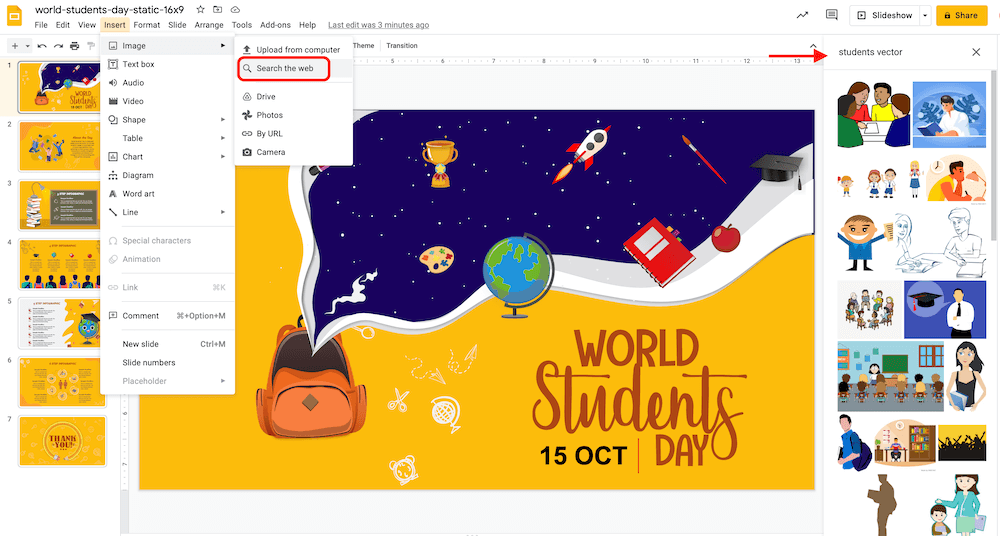 You can even insert images stored in your Google Drive account. For that, go to the option Drive, select the image you wish to add and click Insert to add it to your presentation.
There are other options as well. Take a look:
Photos – You can get images from your Google Photos account.
By URL – You can enter the URL of any image from the internet.
Camera – You can add an image from the camera connected to your PC or laptop.
Lastly, you can simply drag an image or GIF file from your computer directly to your Google Slides presentation.
We hope you found this tutorial helpful and can now quickly work with images in Google Slides. Stay tuned for more such easy and quick tutorials!