5 PowerPoint Design Principles to Make Your Presentations Stand Out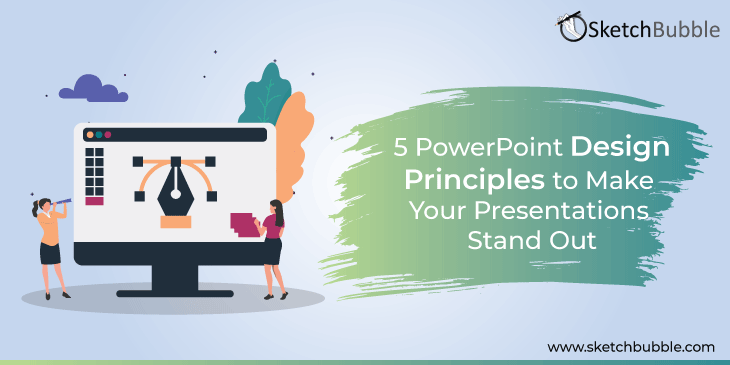 How do you look at your presentation – as just a fancy list or a great story that has the power to change the preconceived notions and perceptions of the audience? What do you want to accomplish through your presentation – you want your audience to just show up or want them to hang on to every word you have to utter and feel eager to take action? Well, the answers to these questions determine your approach towards the presentation design. Those who consider presentations as an integral part of business and a medium to create an affinity with the audience always lookout for great designs to add more fizz to their PowerPoint presentations.
With the right design, you can shape the message inside your head into a meaningful idea and increase the relatability factor among the audience, thereby enhancing the conversion rate. Now, if you are thinking of designing your own slide, you must realize that designing is not a cinch; it is a highly iterative and time-consuming process with endless trial and error. However, if you have a knack for designing, you can craft well-thought-out presentations following the below given PowerPoint design principles. Let's take a look!
1. Choose the Images Wisely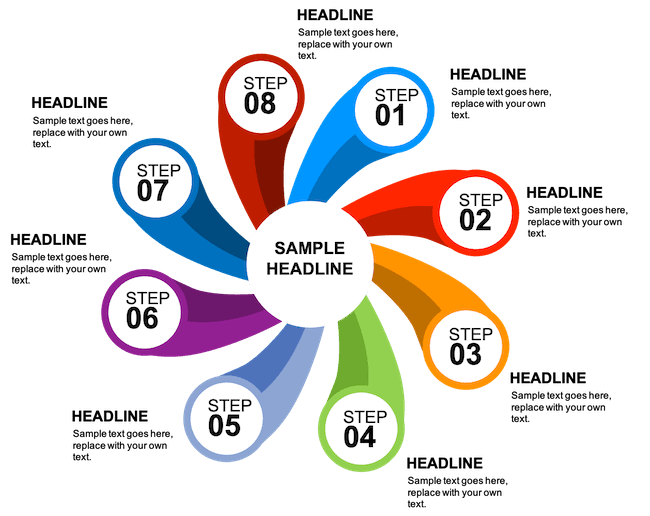 Graphics and images can make or break your presentation. Choose the images that best fit the overall design of your presentation and anchor your slides well.
Use just one or two images on a slide. Overuse of graphics will distract the audience, making them overwhelmed.
Keep images in proportion to the slide's size.
If you have compressed the images, ensure that their quality remains intact on the large screen.
Avoid writing text over an image or graphic as it will be difficult to read.
Useful Tip – If you don't have much time to design images on your own, you can choose pre-designed and professional-looking presentation templates that come with well-researched content and stunning visuals. 
2. Layout Your Content Clearly Using Grid
Badly proportioned and askew-aligned slides make your audience completely lose their interest in your message. Here, PowerPoint grids and guides can do wonders! If you are one of those who think that the use of grids will limit their creativity, you are absolutely wrong. Grids have nothing to do with your creativity; instead, they provide clearly defined spaces for logos, main content, disclaimers, and other content, thereby giving a consistent, neat, and well-balanced look to your slides.
Watch this video to learn how to create a slide design with a grid.
3. Make a First Good Impression by Choosing a Smart Color Scheme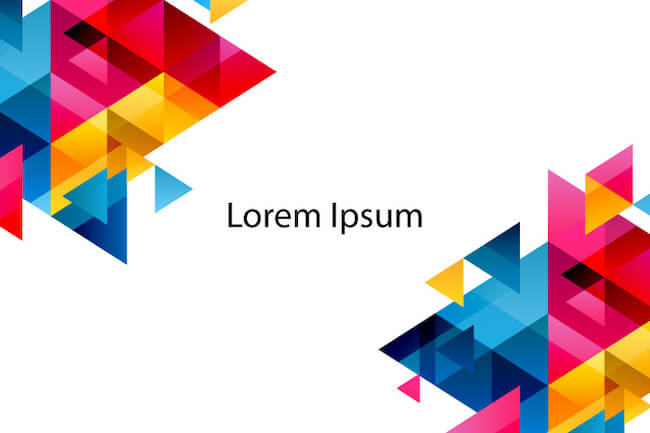 Colors have unique psychology associated with them. For instance, the blue color gives a conservative and calming look to your deck,  the green color stimulates interaction and reflects eco-friendliness, the red color conveys passion, and so on. You can make your message more effective, impactful, and memorable by using the right colors. 
Use bright accent colors and light text on dark backgrounds.
Bold accent colors and dark text look good on light backgrounds.
Use corporate colors consistently within your presentation to boost branding.
Avoid using intense colors; use them only for laying emphasis.
Useful Tip – Don't be afraid of experimenting with different colors until you get the feeling that you actually want to convey to your audience.
Watch this video to learn 3 different ways to choose the right colors for your presentations.
4. Drive Focus by Making Good Use of Whitespace
Imagine a presentation where slides were densely packed with information without single whitespace. How did it make you feel? Frustrated? Well, at that very moment, you might have realized how important whitespace is to calm the audience's mind and let them breathe.
The intelligent use of whitespaces between design elements draws the attention of the audience to key elements and organizes the presented information in their mind. Further, whitespaces give openness to designs and a clutter-free, minimalist, and elegant look to slides, ensuring a great user experience and good reading performance.
Here is the complete guide on how to use whitespace in PowerPoint presentations. Do watch!
5. Use Animations in Moderation for Maximum Impact
PowerPoint provides you an option to apply animation or transition to all slides. You can also add custom animation to specific objects of the slides. Whatever option you choose, be sure to remain consistent throughout the deck.
Don't use random animation as it will give an unprofessional look to your presentation and divert your audience.
Don't use animation just for the sake of using it; use it if it actually serves a direct purpose in your presentation.
The Bottom Line
Yes, design matters, and content too! You can't choose design over the content or content over the design in a presentation. So, you must mingle the two into one seamless idea. A compelling design complements not only your content and message but also the intended purpose of your presentation. On the other hand, thoughtlessly packed information into a deck will quickly alienate your audience. To sum up, with a unified design and fine-tuned content, you can grab the attention that your deck deserves and positively reflect on your brand and company.
Which other PowerPoint design principles do you think the designer must take into account while designing the presentation? Leave your response in the comments below. And, if you like the blog post, do share it on your social media handles.